Schedule WooCommerce sales by date and time for ENTIRE CATEGORIES instead of one product at a time.
No more editing the sale prices manually for every product!
Create a sale days or weeks ahead of time and have promotions that run week after week. Schedule your Black Friday and Cyber Monday deals weeks ahead of time!
Owning an ecommerce store means running sales that attract customers. WooCommerce is an amazing platform but it can sometimes be tedious when doing routine tasks like creating a sale promotion. The On Sale! plugin let's you quickly schedule multiple sales for categories of products so you don't have to edit every product that is on sale. Save time and save money so you can focus on growing your business.
Simply the FASTEST way to schedule sales in WooCommerce!
PW WooCommerce On Sale! features
Schedule promotion start and stop – INCLUDING TIME!
Select specified product categories for use in the sale.
Include or exclude specific products for the sale.
Choose a % discount from the regular price for the sale.
Compatible with WooCommerce 2.6 and higher, including 3.0+.
Super easy!
1 Site
1 year of updates and support
$59
Best Value!
5 Sites
1 year of updates and support
$89
Screenshots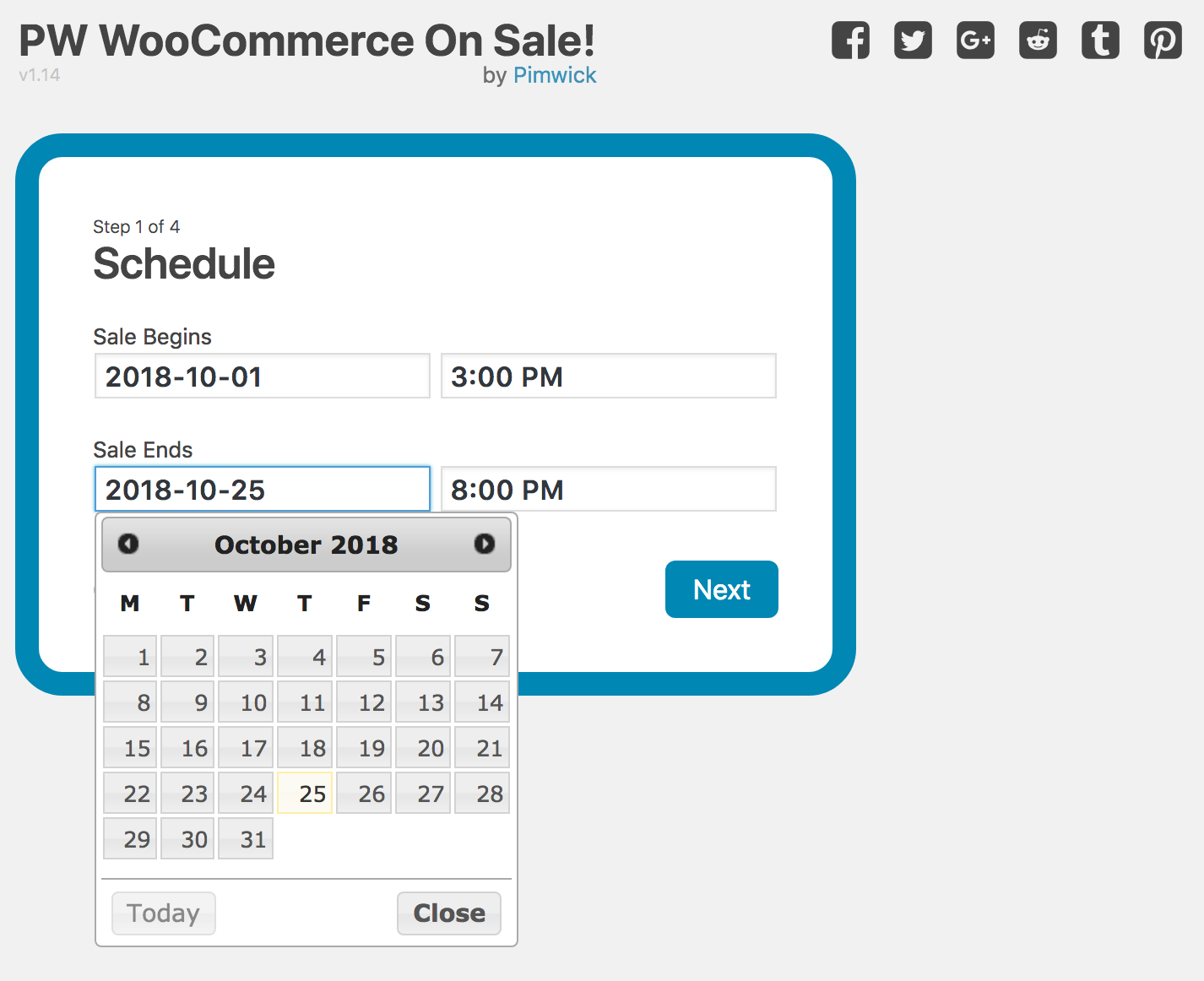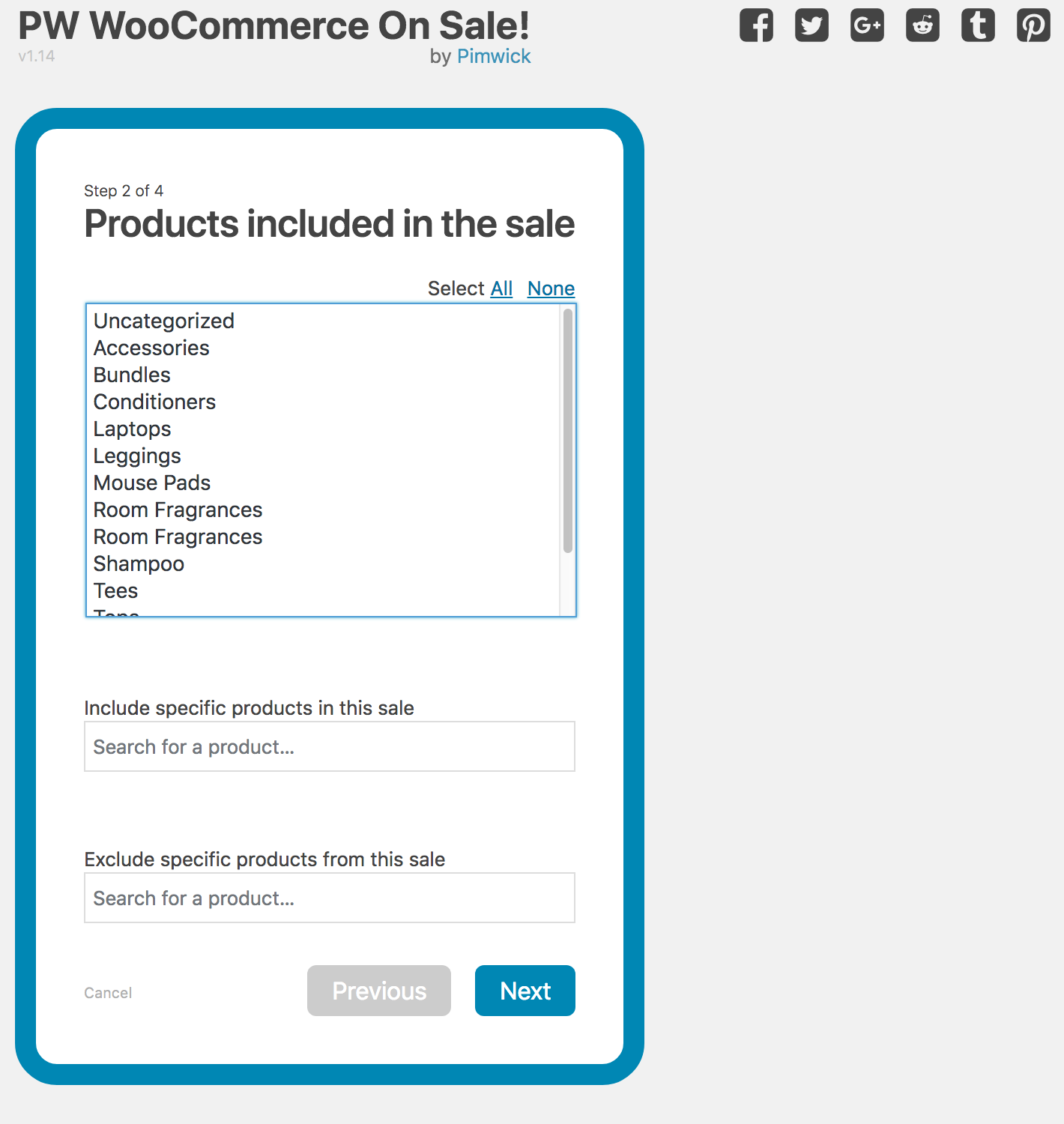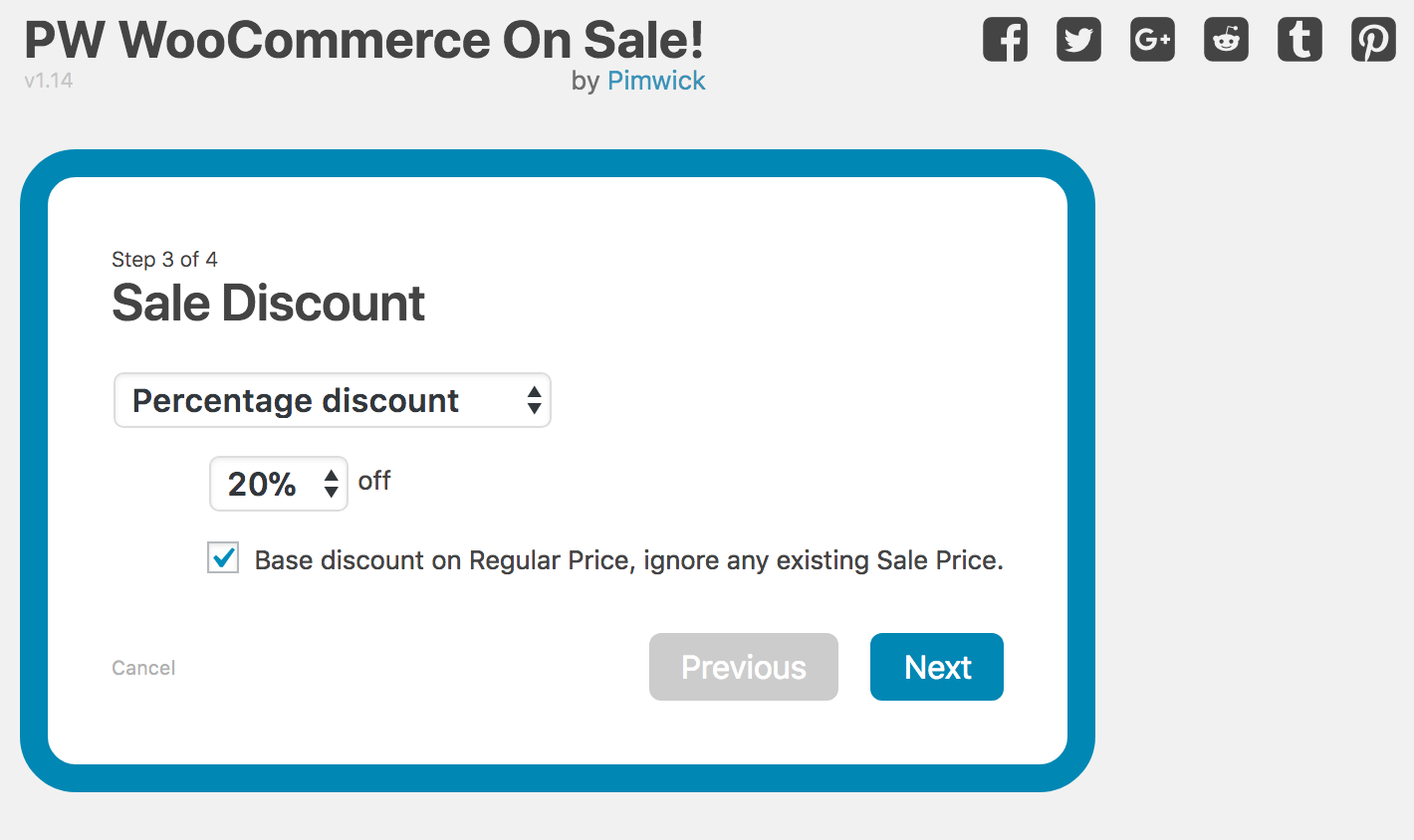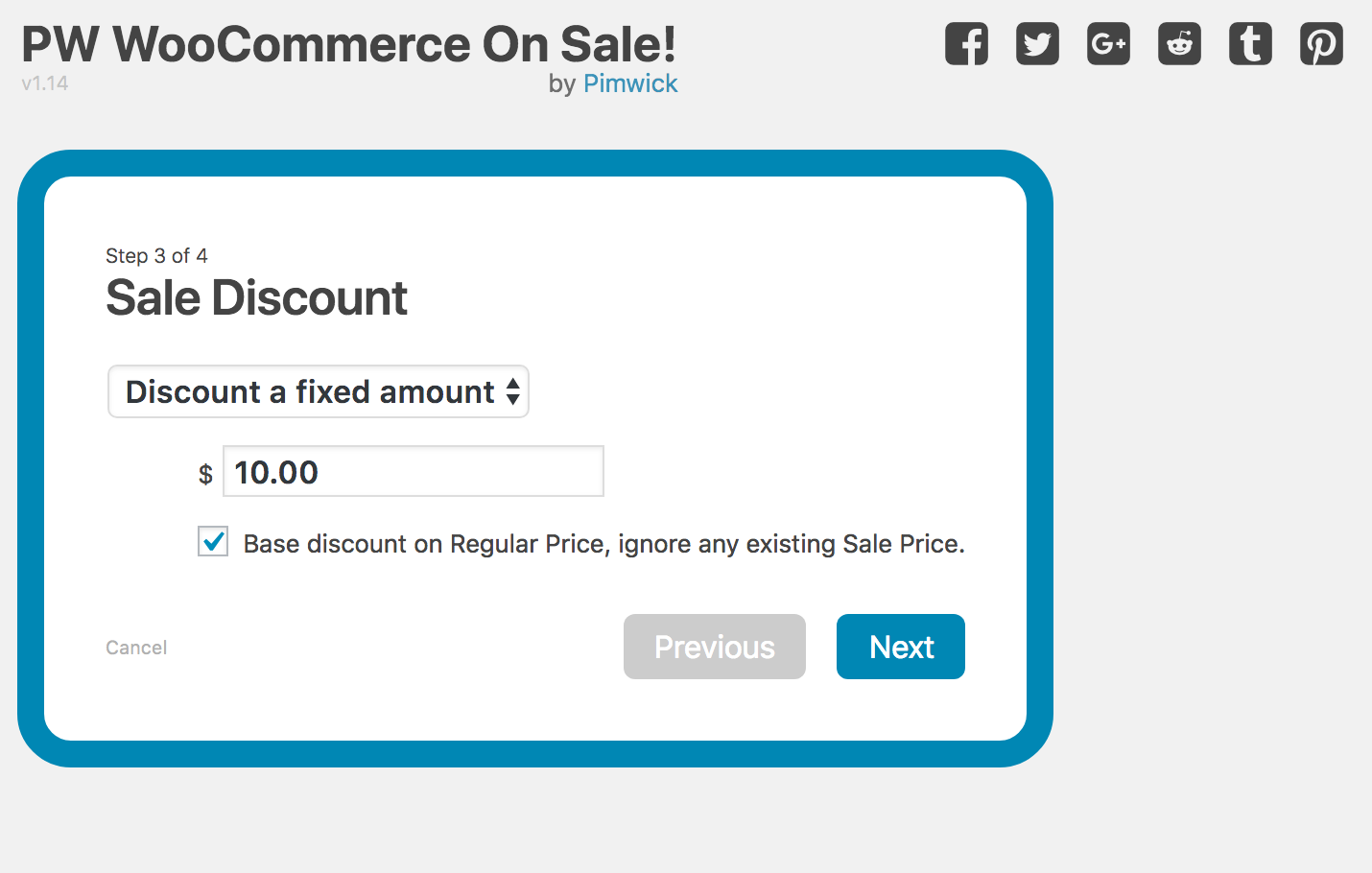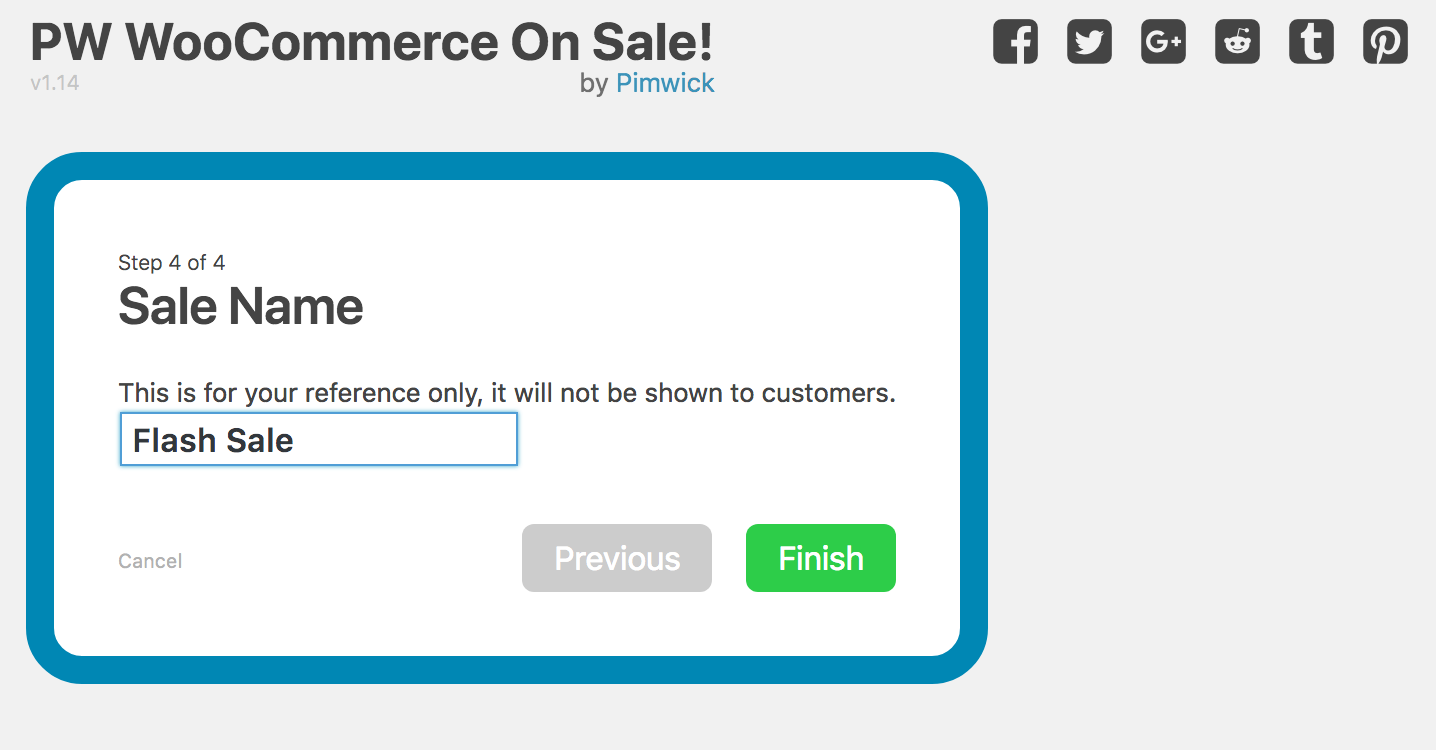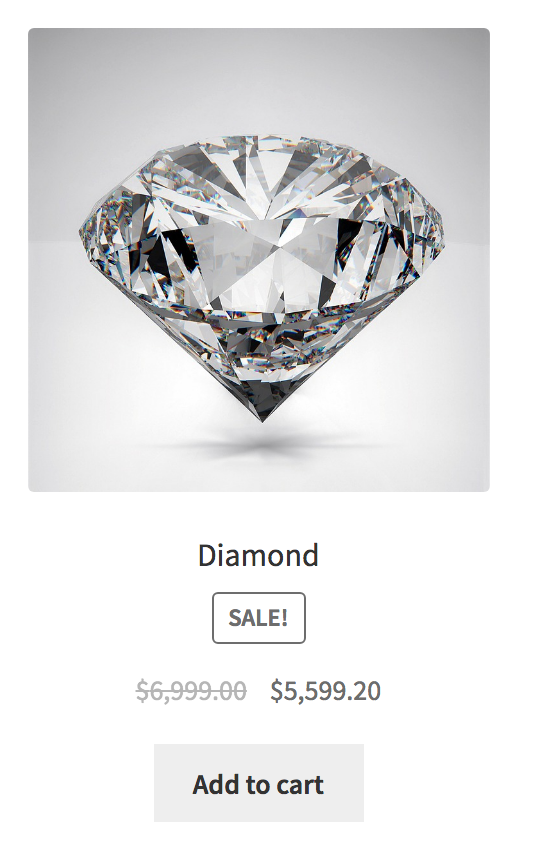 Try before you buy
There is a free version available with limited features. To install it, log into your WordPress Admin area, click on Plugins -> Add New, and search for "Pimwick".
License Information
Your license will renew automatically every year. If you want to cancel the renewal, you can do so from the My Account page. If you cancel your subscription and your license expires, you may continue using all of the features of the Pro version without any restrictions. However, you won't receive new features / bug fixes until you renew and you will be unable to activate the plugin again if deactivated or you change sites. We do not offer refunds for renewals. You can move your license to another site by deactivating the plugin and activating it on the other site.
Version History
View the changelog.txt file.
We love creating elegant plugins.
WooCommerce is powerful, flexible, and sometimes really complicated!
Our passion is creating high quality, easy to use plugins that are affordable or free.
We looked for an easy way to schedule sales for a future date and time. All we found were mega-utilities that were confusing to use. WooCommerce is an amazing platform and the vast array of plugins makes it hard to decide which one to use.
We created this plugin because we didn't want to spend all weekend learning how to use a complicated plugin just to do a simple thing. Do one thing and do it well!
This plugin doesn't require a degree to learn how to operate it. You can schedule a sale in just a few clicks. You can even specify a time for the sale to start and end which is something WooCommerce is unable to do out of the box.
At Pimwick we LOVE making plugins that save people time and are easy to use. Contact us if you have any questions!
We are proud to offer a variety of free and premium plugins that will save you time, enhance your WooCommerce store, and earn you more money!
Plugin Bundles
---
Three plugins with the essential features missing from WooCommerce!

Includes BOGO, Bulk Edit, On Sale! and Let's Export!
Premium Plugins
---

Sell gift cards to your WooCommerce store!

Finally, no more tedious clicking through countless pages making the same change to all products!
Super charge your WooCommerce Coupons with a suite of features. More options, more sales.

Makes Buy One, Get One promotions so easy!

Easily track and reward affiliates in your WooCommerce store.

You only need ONE PLUGIN to run your Black Friday, Cyber Monday, and other special events!

Schedule sales by date and time for ENTIRE CATEGORIES instead of one product at a time. Simply the FASTEST way to schedule sales in WooCommerce!

No more complicated processes to export your data. Designed for maximum usability, create Excel and CSV files in seconds.
Free Plugins
---
These plugins are completely free to use. It's our way of giving back to the WooCommerce community!

Adds a Copy button to WooCommerce coupons so you can quickly create similar coupons without having to start from scratch.
Specify products that cause Free Shipping to not be available when they are in the cart.